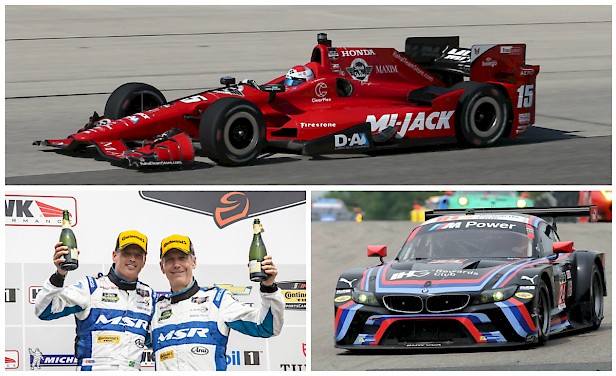 07/13/2015
Weekend Roundup, July 13, 2015
AERO™ Advanced Paint Technology drivers continue their dominating performance in multiple series across the world of motorsports. This past weekend, competing in Ontario and Wisconsin. The IMSA Mobil 1 SportsCar Grand Prix Presented by Hawk Performance at the Canadian Tire Motorsport Park (Mosport) offered a spectacular show for fans in both the Prototype and GTLM classes. In the IndyCar Series, Rahal Letterman Lanigan Racing's Graham Rahal showed consistent performance on track coupled with excellent pit stops at the ABC Supply Wisconsin 250 at Milwaukee IndyFest presented by the Metro Milwaukee Honda Dealer.
Starting with the IMSA Prototype class for the Tudor United Sports Car Championship, Oswaldo Negri and John Pew from Michael Shank Racing. After a great drive by Pew in qualifying, the team, quite literally, powered through to a third place finish without water or power steering for two hours. Driver, and veritable Ironman triathlete, Oswaldo Negri not only battled through the endurance race, but managed to secure a fastest lap, lead the race for 18 laps, and cross the finish line in third. The AERO™ painted Honda/Ligier endured high G-loading, which demands the highest level of physical commitment for a driver, even with in-car hydration, power steering, and cooler track temperatures. Pew and Negri were not able to enjoy those luxuries at Mosport. Their performance is truly remarkable!
According to team owner Michael Shank, "The entire team, top to bottom, just performed so well." He continued "To do what [Negri] did today, I don't even have words for." Congrats to the team for taking the neon orange and Liquid Steel livery to a well-earned podium finish.
In the GTLM class, BMW Team RLL finished Second and Fourth. John Edwards and Lucas Luhr drove the AERO-painted BMW Z4 GTLM through nearly three hours of racing to continue the team's dominance in Manufacturer's points. The No. 24 car of Edwards/Luhr was subsequently the DEKRA Green Challenge trophy as the most environmentally clean, fast, and efficient car in its class. AERO™ Advanced Paint Technology has always been committed to environmental stability, with no volatile organic compounds, no solvents, no PVC compounds, no sprayers, and low energy manufacturing process that keeps our paint clean and green. The No. 25 car of Bill Auberlen and Dirk Werner also fought hard, but unfortunately was overtaken by the No. 3 Corvette on the last lap, resulting in a fourth place finish.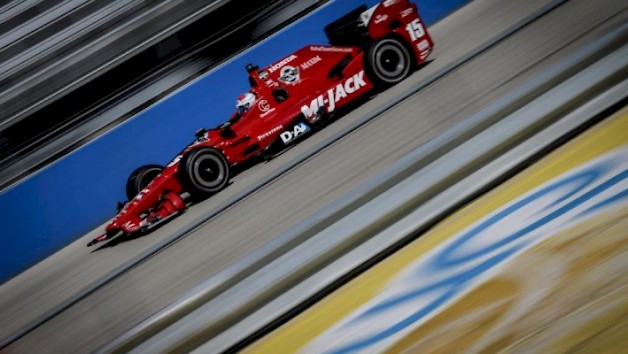 Over on the open wheel side, Graham Rahal had great support from his team in the pits at the Milwaukee Mile. After a sixth place qualifying—matching Rahal's best for the season—the team snagged three positions in the pits during the ABC Wisconsin 250. "These Mi-Jack Steak 'n Shake boys did a heck of a job today," Rahal stated grateful of his pit crew. He managed to climb further ahead after a restart, but struggled to pass Helio Castroneves, who put up a great defense. Nonetheless, Rahal drove his AERO-painted Honda across the finish line for a third place finish, upgrading him to a tie for third in championship standings, ahead of all other Honda-powered cars in the series.
Video courtesy of IndyCar/YouTube.
Stay tuned for more great drives with cars painted with the only environmentally sustainable, ultra-durable, lightweight AERO™ Advanced Paint Technology.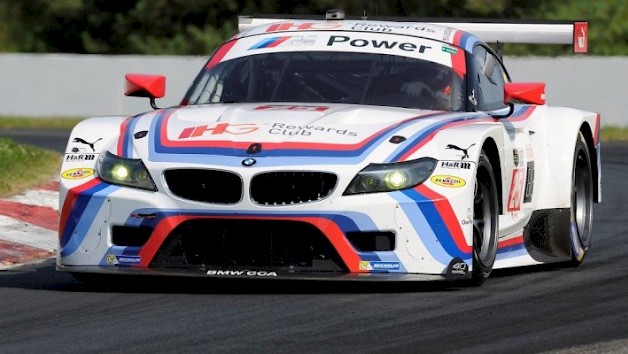 Photos courtesy of Michael Shank Racing, Sunday Management Group, BMW Team RLL, and RLL Racing.