08/01/2016
Juan Pablo Montoya races in AERO Liquid Metal™ Retinal Burn Red Hawk Performance livery for Penske
Juan Pablo Montoya screamed through the fields of central Ohio this past weekend in his special Hawk Performance livery provided by AERO™ Advanced Paint Technology. While the veteran racing driver only managed an 11th place finish, he was able to lead the pack in the Honda Indy 200 at Mid-Ohio for 9 laps in his sleek Retinal Burn Red livery.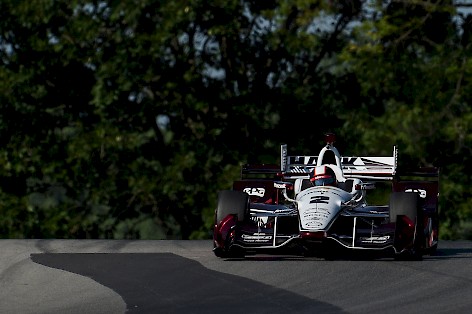 Team PENSKE teammate Simon Pagenaud went on to win the race marking his fourth win of the season.
Montoya, currently sitting in 12th place in the season standings, holds one win for the season going into the race at Mid-Ohio. In order to dress for the race, Montoya had his special Hawk Performance liveried Chevrolet IndyCar painted with the world's only ultra-durable, environmentally sustainable film-based paint system. To enhance the branding, Team PENSKE opted for a color in the AERO Liquid Metal™ series: Retinal Burn Red.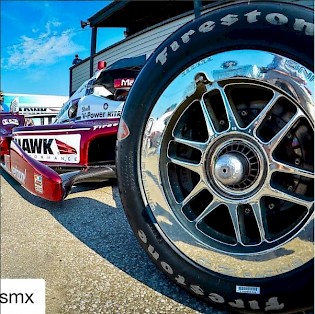 Photo credit: Juan Pablo Montoya Instagram
As a fully-customizable paint, AERO can be delivered in nearly any color, sheen, or finish. From the chrome-look AERO Liquid Metal™ series paints, to AERO Metallic paints, high gloss, and matte, the AERO team will work to find the perfect color match for branding and aesthetics that will not only enhance the look of the car, but also enhance performance and add durability. AERO chemists work to build customized colors from the molecule up in order to engineer in the highest degree of aesthetic value and performance, while delivering an easy-to-install, easy-to-maintain, and easily strip-able film-based paint.
While Montoya suffered some dramatic pit troubles, he managed to finish the race and can begin focusing on the ABC Supply 500 at Pocono Raceway.