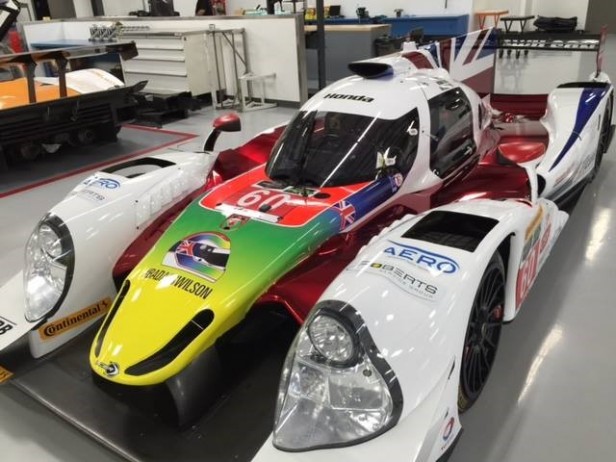 09/18/2015
Justin Wilson Memorial Livery for Michael Shank Racing
COLUMBUS, Ohio (September 18, 2015) – Michael Shank Racing will be honoring the life of the late IndyCar driver, Justin Wilson, with a commemorative AERO™ Advanced Paint Technology livery at the Lone Star Le Mans at the Circuit of the Americas (COTA). The livery serves to memorialize Wilson and raise awareness for the Wilson Children's Fund—a charity to help support the Wilson family.
The Wilson Children's Fund uses 100 percent of donation to directly support the surviving members of Wilson's family. Wilson, who was tragically killed from injuries sustained on-track at Pocono Raceway in August, leaves behind a wife, two young daughters, a brother, and both parents. The Wilson Children's Fund will "carry on [Wilson's] legacy as a father," as stated on the fund's website, by providing assistance to Wilson's wife, Julia, and his daughters, Jane and Jess.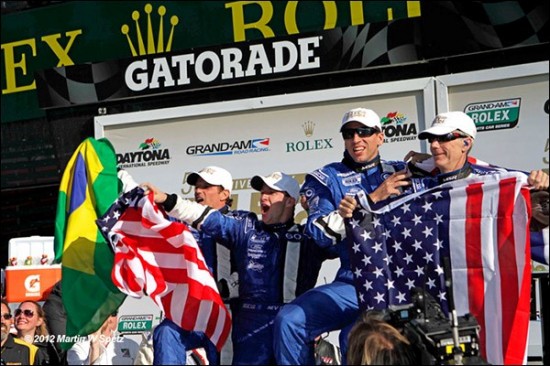 Wilson, a veteran of open wheel racing, made 17 starts with IMSA, including 14 for Michael Shank Racing. He has played a significant role for the team, contributing to the 2012 win at the Rolex 24 at Daytona alongside John Pew, Ozz Negri, and AJ Allmendinger.
This year, the Briton teamed up with Pew and Negri again for the Mobil 1 12 Hours of Sebring. He continued the season with Andretti Autosport in the Verizon IndyCar Series.
Michael Shank Racing will be running a special tribute livery at COTA, provided by AERO™ Advanced Paint Technology, featuring the Union Jack, Wilson's helmet, and commemorative colors on the nose of the No. 60 Honda-powered Ligier JS P2. The specialty livery will capture the attention of spectators and fans at home, and hopefully garner support for the Wilson Children's Fund. MSR will host Wilson's brother, Stefan, as part of the IMSA celebration of the life of the racing hero.
"Beyond just a good guy and father, Justin could wheel a race car," team owner, Mike Shank stated in a press release. Wilson helped secure a first, second, and third place finish for MSR since beginning with the team in 2006. "We were truly the lucky ones to have Justin in our lives. I'm proud that he was my friend," Shank stated.
Justin Wilson will be remembered as a leader and role model in motorsports, but even more so as a father, a husband, and a friend.
The Lone Star Le Mans is set for an 11:35 AM CT start time on Saturday.
Several different fundraising efforts have been initiated for the Wilson family. The Justin Wilson Memorial Auction begins Sept. 14 on eBay. Sign up for updates at www.wilsonchildrensfund.com.
Contributions to the fund may be made at www.wilsonchildrensfund.com or mailed to: Wilson Children's Fund, c/o Forum Credit Union, P.O. Box 50738, Indianapolis, Ind. 46250-0738.