09/13/2016
AERO delivers retro livery to Michael Shank Racing in celebration of 250th prototype start
This article original appears on Racer.com 
Michael Shank Racing will return to its red, white, and blue livery for the No. 50 Honda-Ligier Prototype beginning at this weekend's Lone Star Le Mans at Circuit of The Americas. The Petit Le Mans season finale marks MSR's 250th prototype start in IMSA, and team partner AERO™ Advanced Paint Technology created a throwback livery that mirrors the first Michael Shank Racing entry in 2004.
"When we realized that we'd be making our 250th prototype start at Road Atlanta, we started brainstorming some ideas about how to recognize it," team owner Mike Shank said. "We had the idea to have this retro livery and AERO just hit it out of the park. They've created some really cool liveriesfor us, but this one is pretty special."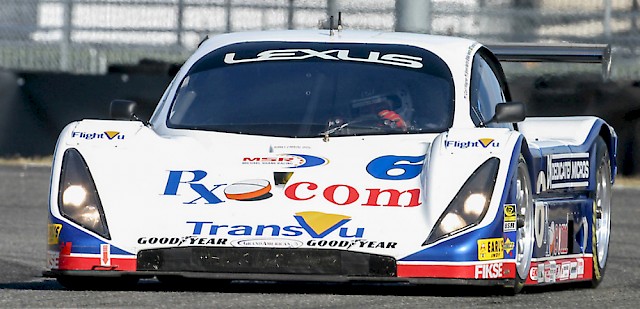 The Columbus-based team, which had previously only run open-wheel sprint races, launched its Prototype effort with a Lexus-powered Doran in the 2004 Rolex 24 At Daytona. Drivers Burt Frisselle and Ozz Negri reached the podium in the team's second-ever Prototype start. Since then the team has earned 34 podium finishes and five wins, highlighted by the 50th anniversary Rolex 24 at Daytona win with John Pew, Ozz Negri, AJ Allmendinger and Justin Wilson.
"It's hard to believe that we've made 250 car starts through the years," said Shank. "It's pretty incredible. In our first race, we finished fourth in the Rolex 24 with Kelly Collins, Cort Wagner, Mike Newton, Tom Erdos, and Brent Martini. We've had so many amazing drivers that have joined us since then, and it's humbling to look back and reflect on all that we've accomplished together."
Fans are invited to sign the car on Friday night at Petit Le Mans.
Photos courtesty of Brian Cleary and Kevin Wimer/Michael Shank Racing