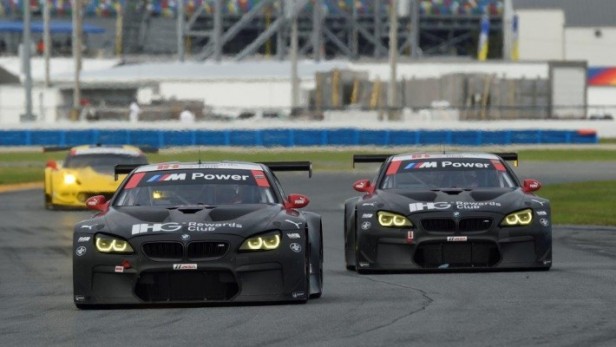 01/20/2016
BMW Team RLL and AERO™ Advanced Paint Technology Continue Partnership for 2016 Racing Season
COLUMBUS, Ohio (January 20, 2016)—Rahal Letterman Lanigan Racing (RLL) has been an invaluable partner for AERO™ Advanced Paint Technology, providing two platforms for showcasing the world's most durable film-based paint system while also offering testing of new iterations of AERO. On the Verizon IndyCar Series side, Graham Rahal finished fourth overall in the 2015 championship, securing two wins and eight top-five finishes. Over in the IMSA TUDOR United SportsCar side, the No. 25 and No. 24 BMW Team RLL Z4 entries finished the second and fifth, respectively, in the GTLM class securing nearly 600 season points for the marque.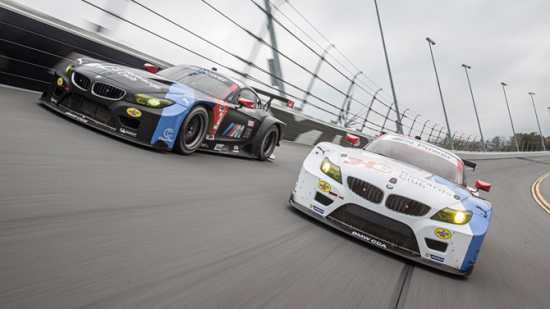 AERO™ Advanced Paint Technology is looking forward to the continued partnership with RLL in 2016. This season, BMW Team RLL will be competing with two BMW M6 GTLM entries in the IMSA WeatherTech SportsCar Championship (WTSCC), marking the eighth season with BMW Motorsport.
Last year's second place overall drivers Bill Auberlen and Dirk Werner will be returning for the 2016 WTSCC season, along with John Edwards and Lucas Luhr. The returning drivers will receive support from DTM series drivers Augusto Farfus and Bruno Spengler, as well as IndyCar driver Graham Rahal at the Daytona 24 Hours. New to the team is 2014 GTLM Drivers Championship winner Kuno Wittmer, who will compete at this year's races in Daytona, Sebring, and Road Atlanta.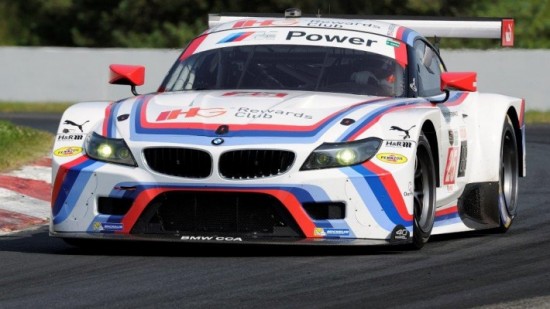 "In auto racing every single detail is important, and in endurance racing, that is even more so," said Bobby Rahal, co-owner of Rahal Letterman Lanigan Racing with former Late Show host David Letterman and businessman Michael Lanigan. "AERO is not only a great partner, their products help us look and perform in championship-caliber form and we are excited to get the 2016 racing season underway at the Rolex 24 at Daytona."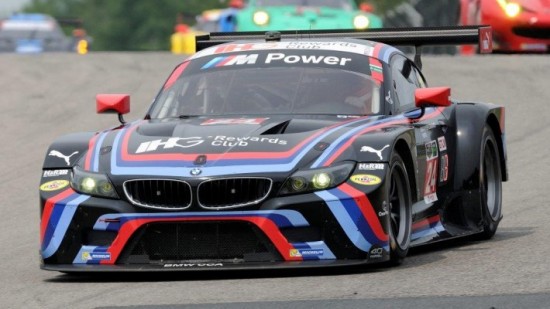 "I have the enviable perspective of being able to experience the impact of AERO on both our Indy car and sports car programs and the cars look great," added Graham Rahal.  "I can't wait to race the BMW M6 in the Rolex 24 at Daytona."
AERO™ Advanced Paint Technology provides an obvious competitive advantage in endurance racing. Providing ultra-durable paint in high wear areas protects the car from stone impingement, abrasion, and erosion without adding extra weight, while lightweight paint in less sensitive areas allows teams to shave weight off the top of the car for better performance without sacrificing on durability. In either case, the durability of AERO™ film based paints maintains the quality aesthetics of a high-end finish over season-long endurance racing, and can be cleaned with ease with nearly any chemical or solvent available. And most importantly, the proprietary, patent-pending paint applique films give AERO™ Advanced Paint Technology enough robustness to keep carbon fiber shards contained after a collision. This safety feature not can help prevent additional on-track incidents, but also prevents unnecessary pits or disqualifications.
With that, BMW Team RLL intends to utilize the competitive advantage offered by AERO™ Advanced Paint Technology into the 2016 season. Jim McGuire, President and CEO of AERO's parent company entrotech, stated "Our goal is to offer sports car teams the best chance of protecting the car and shaving tenths off lap times. AERO fills that goal, but also gives the car a great aesthetic, which RLL has trusted for the last two seasons, and now into the third!"
Catch all of the season's action starting with the Rolex 24 at Daytona on January 28. Be sure to follow @AERO_Paint and @RLLracing on Twitter.
About Rahal Letterman Lanigan Racing
Rahal Letterman Lanigan Racing, based in Hilliard, Ohio and Brownsburg, Ind., and co-owned by three-time IndyCar Champion and 1986 Indianapolis 500 winner Bobby Rahal, former CBS Late Show host David Letterman and Mi-Jack co-owner Mike Lanigan, has been competing for over two decades. Prior to the start of their 25th season of competition in 2016, the team has compiled 37 victories, 49 poles, 144 podium finishes, three series championships (1992, 2010, 2011) and claimed an Indianapolis 500 victory (Buddy Rice in 2004). In 2009 the team joined BMW of North America to campaign the new BMW M3 in the American Le Mans Series. The following year the team won both the Manufacturer and Team Championships in the GT category and swept all three GT titles - Manufacturer, Team and Driver – in 2011. In 2012 the team finished second in the Team Championship and third in the Manufacturer Championship and in 2013, the team finished second in the Driver, Team and Manufacturer Championship. The 2014 season brought a new challenge with the creation of the TUDOR United SportsCar Championship and the team finished on the podium six times including four second-place finishes. In 2015, the team earned three wins, two poles and a total of eight podium finishes to place second in the Manufacturer, Team, and Driver championships. Prior to the start of the 2016 season BMW Team RLL had won 13 races, 20 poles and 57 podium finishes.
About AERO™ Advanced Paint Technology
AERO™ Advanced Paint Technology is a division of entrotech, inc. that designs, manufactures, and sells a series of patent-pending, film-based paint appliques to the aerospace, automotive, and commercial trucking industries. Established in 1999, entrotech is a chemical technology business that designs, develops, and commercializes innovative materials used in many of the world's most advanced products. The company's focus is on life sciences, data storage, display enhancement and protection, green paint applique films, and premium carbon fiber products. With executive offices and laboratories in San Francisco, the company has manufacturing and development facilities in Columbus, Ohio. For more information, visit: www.entrotech.com