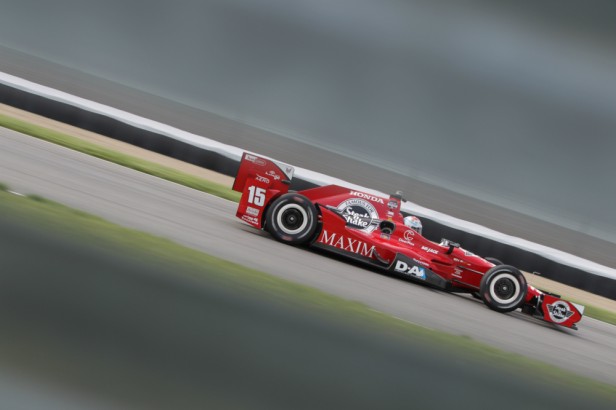 08/31/2015
Graham Rahal Finishes Fourth in Verizon IndyCar Series Standings with AERO™ Advanced Paint Technology
Graham Rahal finished out a stellar season with Rahal Letterman Lanigan Racing in his No. 15 Honda/Dallara. The IndyCar driver, who has utilized AERO™ Advanced Paint Technology for the last three seasons, was able to achieve fourth place overall.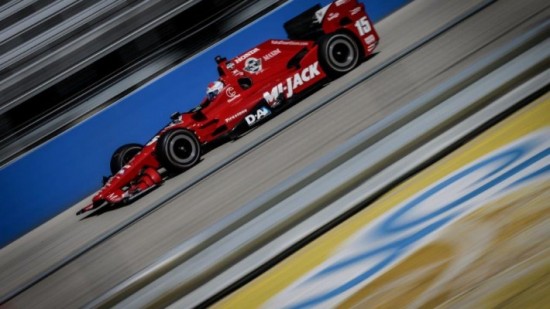 Rahal managed to climb all the way to second place in the standings, up to the final race in Sonoma, CA, where a shunt with Sebastian Bourdais cost him the race. The contact was deemed avoidable by the racing stewards, but it was Scott Dixon's race, and championship, to be won that day.
Throughout the season, Rahal displayed good pace and excellent support from the pits. The great overall performance from the RLL Racing team helped Rahal secure 490 season points, just 3 points behind Will Power in third place. The Ohio-native drove his Honda to a career-topping two wins, just one fewer than championship winner, Scott Dixon. Rahal  was able to lead his team to the podium in six races throughout the season, winning at both Fontana and his home track, Mid-Ohio.
"It's been a great year," Rahal remarked after the GoPro Grand Prix of Sonoma "we have nothing to be ashamed of and have a lot to be proud of. We proved to people that this team can contend and we belong in a championship hunt." He continued, "I'm proud of the effort the team put in and I'm proud of the effort I put in and we have a lot to improve on yet."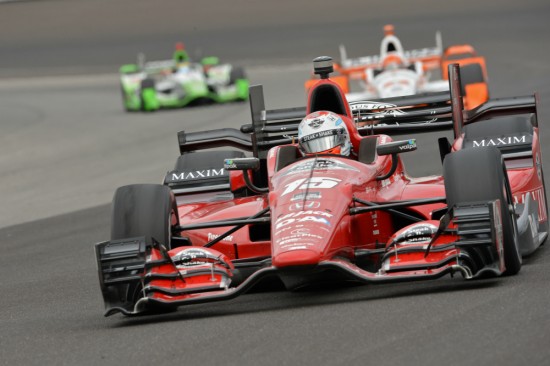 AERO™ Advanced Paint Technology has been featured on the RLL Racing cars for the last three seasons. Jim McGuire, CEO of AERO™ parent company, entrotech, remarked "The Rahal family has been an extremely valueable connection for AERO both on- and off-track." He continued "Graham's performance in 2015 was phenomenal--he showed great pace, significant improvement, and had great support from the rest of the team."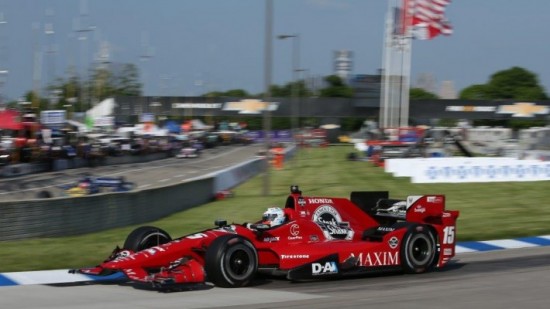 "I'm sure he wanted to finish better than fourth overall in spite of Sonoma, but we can't help but think our lighter and more durable paint system helped get him those two wins this year," McGuire jested.
Full resultes of the 2015 Verizon IndyCar Series can be found here: http://www.indycar.com/Schedule
About Rahal Letterman Lanigan Racing
Rahal Letterman Lanigan Racing, based in Hilliard, Ohio and Brownsburg, Ind., is co-owned by three-time IndyCar Champion and 1986 Indianapolis 500 winner Bobby Rahal, CBS Late Show host David Letterman and Mi-Jack co-owner Mike Lanigan. This season marks RLL's 23rd year of open wheel competition, and attempt to add to their 20 wins—including the 2004 Indy 500 from pole with Buddy Rice — their 29 poles, 80 podium finishes and 1992 series championship. The team has competed in the American Le Mans Series since 2009 as BMW Team RLL where they won both the Manufacturer and Team Championships in the GT category in 2010 and swept all three GT titles in 2011—Manufacturer, Team, and Driver. In 2012, the team finished second in the Team Championship and third in the Manufacturer Championship, and in 2013, the team finished second in the Driver, Team, and Manufacturer Championship. In 2014, BMW Team RLL will compete in the TUDOR United SportsCar Championship with a two-car program in the GTLM class and attempt to add to their 10 wins and 43 podium finishes.
About AERO™ Advanced Paint Technology
AERO™ Advanced Paint Technology is a division of entrotech, inc. that designs, manufactures, and sells a series of advanced, film-based paint appliques to the aerospace, automotive, and commercial trucking industries. Established in 1999, entrotech has commercialized numerous products across various markets and industries. The company creates game changing technologies by designing and developing new advanced materials one molecule at a time. Along with executive offices and laboratories in San Francisco, the company has manufacturing and development facilities in Columbus, Ohio. For more information, visit: www.rethinkpaint.com.