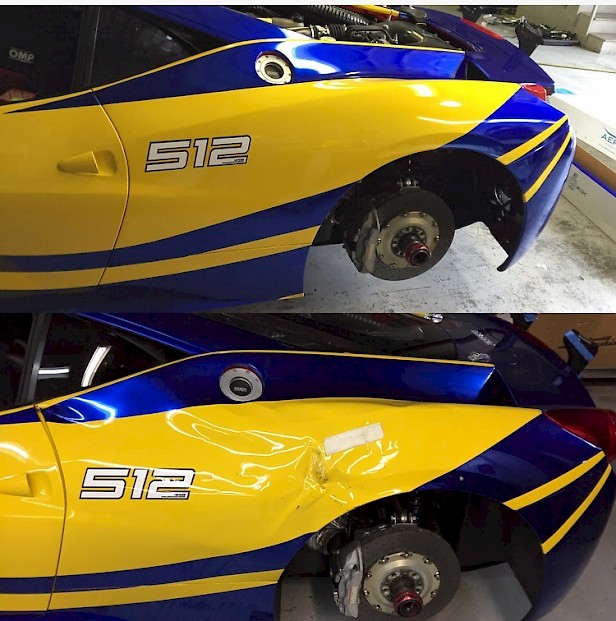 06/08/2016
Repairability with AERO takes minutes, not hours, and does not require a paint booth
AERO™ Advanced Paint Technology is changing the paradigm of the paint world. Through the design of an aerospace-grade paint film technology, AERO scientists were able to create a lightweight and sustainable paint system with greatly enhanced chemical resistance that is indiscernible from spray applied paint. Better still, the system is a film-based applique, which allows it to be easily and quickly installed and stripped.
Recently, a customer's Ferrari 458 Challenge EVO succumbed to an off-track incident that left the rear quarter panel crushed. Previously, the process would require a respray of both colors and clear coat, which is both time- and labor-intensive, resulting in over seven labor hours, plus cure time for the Ferrari. It would also require the use of an expensive paint booth in order to contain the harmful chemicals, which pose a threat to both the workers and the environment.
Repainting the quarter panel with AERO™ Advanced Paint Technology took 49 minutes, start to finish.