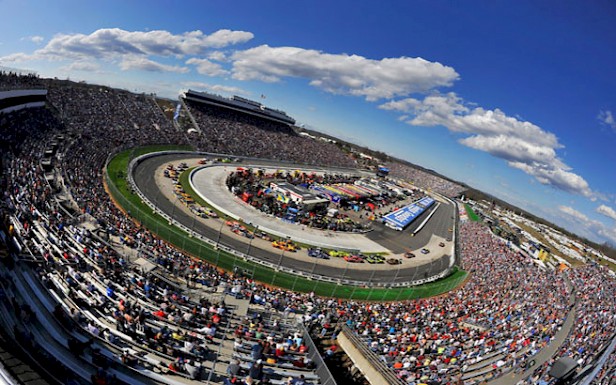 10/27/2014
AERO™ Advanced Paint Technology enters NASCAR with TDS
MARTINSVILLE, Virginia (October 27, 2014)—AERO™ Advanced Paint Technology was showcased on three liveries for the NASCAR Sprint Cup Race in Martinsville last weekend.  Brad Keselowski, Joey Logano, and Clint Bowyer utilized the significant weight saving advantages of AERO to help them to qualify toward the top of the field, and ultimately provide 2 top 10 finishes. 
AERO™ Advanced Paint Technology is engineered to be the lightest and most durable option for decorative coatings in motorsports. In auto racing, reducing weight is crucial to success. However, that should not come at the expense of durability or aesthetic value, especially when sponsors are paying to have their brands showcased throughout the entirety of a race.
AERO™ Advanced Paint Technology and The Decal Source (TDS) partnered in 2014 to deliver the best performing livery applique to NASCAR series. TDS, located in Mcleansville, NC, have proven to be one of the highest quality design and print companies in motorsports. Their long-standing relationship with many NASCAR teams have provided a value adding platform for AERO™  film-based paint appliques within the professional auto racing market. As the official provider of AERO™ Advanced Paint Technology for NASCAR, TDS is delivering complete livery services with the most innovative, aerospace-grade technology available.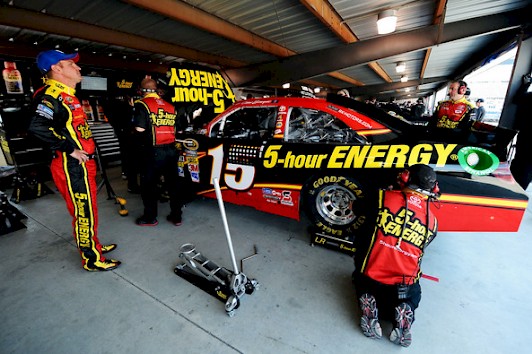 AERO™ Advanced Paint Technology for NASCAR first appeared on the Team Penske cars of Joey Logano and Brad Keselowski earlier in the 2014 season, and the Michael Waltrip Racing car of Clint Bowyer at Martinsville Speedway on October 26. With significant weight savings on each car, all three drivers qualified well for the Goody's Headache Relief Shot 500, resulting in a 5th place finish for Logano and a 7th place finish for Bowyer. Keselowski suffered a mechanical failure that kept him out of the top positions.
"AERO for NASCAR is a huge advancement for TDS," stated TDS CEO Tony Johnson. "We're able to offer high quality graphic designs using a paint-based applique, but at half the weight."  Mr. Johnson has been supplying NASCAR for over 25 years. He concluded that "the technology is a no-brainer for weight-conscious auto racing teams."
TDS will continue to supply AERO™ Advanced Paint Technology to NASCAR as a lighter weight livery option that increases durability and enhances aesthetic value.
About The Decal Source, Inc.
TDS is a custom graphics business in Mooresville, NC with a philosophy focused on specialized customer service that enables them to exceed expectations for Fortune 500 companies daily. Their availability, dependability and commitment to every project have placed them in a class of their own.
TDS was founded by Tony Johnson in 1998, and is the largest graphics provider in the NASCAR industry. With more than 20 years of graphics industry experience, innovation, and leadership, Tony's philosophy is simple.  "Our team goal is to meet our partners' expectations on time, every time!"
For more information, please visit the TDS website at http://www.thedecalsource.com/
About AERO™ Advanced Paint Technology
AERO™ Advanced Paint Technology is a division of entrotech, inc. that designs, manufactures, and sells a series of advanced, film-based paint appliques to the aerospace, automotive, and commercial trucking industries. Established in 1999, entrotech is a chemical technology business that designs, develops and commercializes innovative materials used in many of the world's most advanced products. The company's focus is on life sciences, data storage, display enhancement and protection, green paint applique films and premium carbon fiber products.  With executive offices and laboratories in San Francisco, the company has manufacturing and development facilities in Columbus, Ohio. For more information, visit: www.entrotech.com